Teaser Tuesdays is a weekly bookish meme, hosted by MizB of Should Be Reading. Anyone can play along! Just do the following:
• Grab your current read
• Open to a random page
• Share two (2) "teaser" sentences from somewhere on that page
• BE CAREFUL NOT TO INCLUDE SPOILERS! (make sure that what you share doesn't give too much away! You don't want to ruin the book for others!)
• Share the title & author, too, so that other TT participants can add the book to their TBR Lists if they like your teasers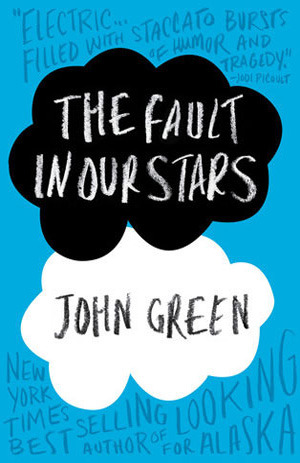 The Fault in Our Stars
- John Green
Kindle Location: 735-36
"And okay, fair enough, but there is this unwritten contract between author and reader and I think not ending your book kind of violates that contract."
Kindle Location: 1120-22
"Hazel, but you are not a grenade. You are amazing. You can't know, sweetie, because you've never had a baby become a brilliant young reader with a side interest in horrible television shows, but the joy you bring us is so much greater than the sadness we feel about your illness."