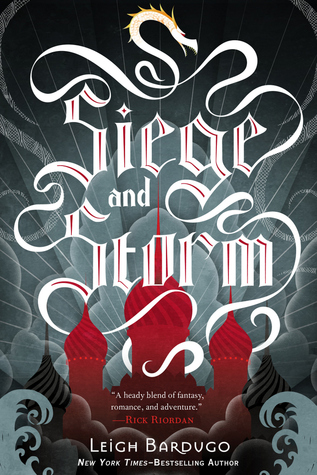 Darkness never dies.
Hunted across the True Sea, haunted by the lives she took on the Fold, Alina must try to make a life with Mal in an unfamiliar land. She finds starting new is not easy while keeping her identity as the Sun Summoner a secret. She can't outrun her past or her destiny for long.
The Darkling has emerged from the Shadow Fold with a terrifying new power and a dangerous plan that will test the very boundaries of the natural world. With the help of a notorious privateer, Alina returns to the country she abandoned, determined to fight the forces gathering against Ravka. But as her power grows, Alina slips deeper into the Darkling's game of forbidden magic, and farther away from Mal. Somehow, she will have to choose between her country, her power, and the love she always thought would guide her--or risk losing everything to the oncoming storm.
The epic battle between darkness and light continues in the second book of The Grisha series, Siege and Storm by Leigh Bardugo. Alina and Mal escaped the Darkling once and are fleeing as fast as they can. But they fail to stay below the radar and soon find themselves back inside the Darkling's evil grasp.
The bond formed between readers and Alina in the first book suffers a little throughout this installment. Alina still has the first amplifier for her power, mainly because if she took it off it would create another Shadow Fold or worse. When the Darkling catches up with Alina and Mal, taking them both prisoner once again, their sights are set on a second amplifier from a sea dragon of ancient myth. Up to that point, Alina is still the girl readers were introduced to in the first book. After the sea dragon scales are added, Alina changes. She becomes an angry, power-hungry version of herself. Alina recognizes the darkness within her and hides it, letting it grow in isolation through abandonment. But she can only fight it for so long. Yes, Alina still wants to save Ravka. Yes, she's still brave, sarcastic, and in love with Mal. However, readers won't feel as connected to this changing Alina even if they understand her internal struggle.
Siege and Storm opens a few months after Alina and Mal escaped the Fold. They're caught pretty quickly by the Darkling and then saved by a pirate who takes them back to the Ravkan capital. The Darkling has new shadow monsters fighting for him and Alina must convince the remaining Grisha of the Second Army to fight with her. Through all of this, Mal is slowly slipping away from Alina as she becomes more powerful and more distracted. Readers will love the intense politics of the palace and revel in the action, but their hearts will ache with Alina and Mal's when darkness tries to pull them apart.
Rating: 3.5/5 Cups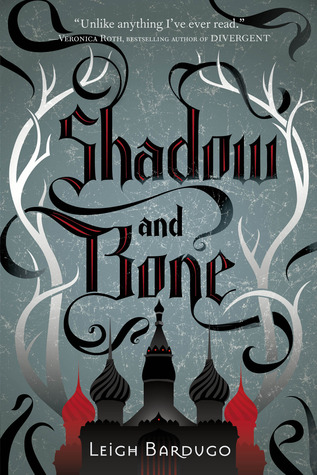 Book One of The Grisha Series