Teaser Tuesdays is a weekly bookish meme, hosted by MizB of Should Be Reading. Anyone can play along! Just do the following:
• Grab your current read
• Open to a random page
• Share two (2) "teaser" sentences from somewhere on that page
• BE CAREFUL NOT TO INCLUDE SPOILERS! (make sure that what you share doesn't give too much away! You don't want to ruin the book for others!)
• Share the title & author, too, so that other TT participants can add the book to their TBR Lists if they like your teasers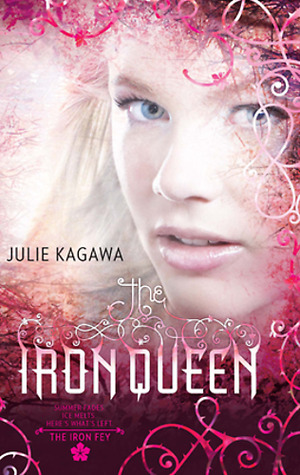 The Iron Queen
(p. 131)
- Julie Kagawa
I didn't see any falling stars, but if I had, I would've wished my dad be kept safe, that Ash and Puck would survive the coming war, and that somehow, we all would come out of this okay.
If wishes were horses.
I knew better. Fairy godmothers didn't exist, and even if they did, they wouldn't wave a magic want and make everything better.