To play along, just answer the following three (3) questions…
• What are you currently reading?
• What did you recently finish reading?
• What do you think you'll read next?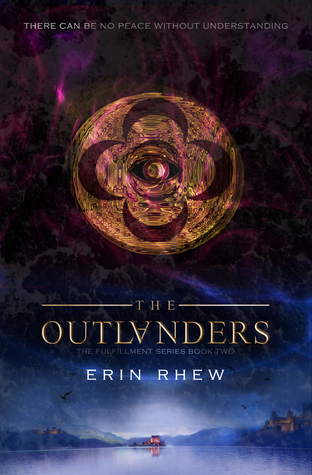 01. Currently Reading:
Faery Marked
by Mary Waibel. Just started this one for a blog tour next Monday (Dec. 8th!). Callie learns that she's a champion for the Faery realm and must protect the portal that links the realm with the mortal world.
02. Recently Finished:
The Iron Daughter
by Julie Kagawa. The second book in
The Iron Fey
series. Meghan fulfills her promise to return with Prince Ash to the Unseelie Court. But defeating the Iron King doesn't mean the Iron Fey are giving up their desire to rule the realm.
03. Reading Next:
The Outlanders
by Erin Rhew. Sequel to
The Prophecy
in the
Fulfillment
series. Wil is still recovering as Nash and Layla rule the kingdom. Meanwhile The Outlanders wish to get into the fight between the Ethereals and the Vanguards.