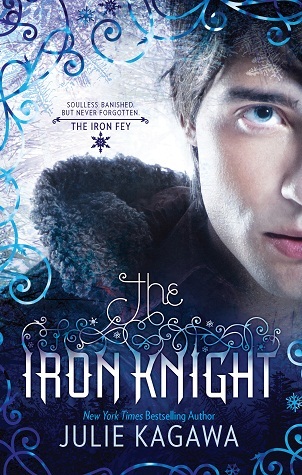 To cold faery prince Ash, love was a weakness for mortals and fools. His own love had died a horrible death, killing any gentler feelings the Winter prince might have had. Or so he thought.
Then Meghan Chase - a half human, half fey slip of a girl - smashed through his barricades, binding him to her irrevocably with his oath to be her knight. And when all of Faery nearly fell to the Iron fey, she severed their bond to save his life. Meghan is now the Iron Queen, ruler of a realm where no Winter or Summer fey can survive.
With the unwelcome company of his archrival, Summer Court prankster Puck, and the infuriating cait sith Grimalkin, Ash begins a journey he is bound to see through to its end - a quest to find a way to honor his vow to stand by Meghan's side.
To survive in the Iron Realm, Ash must have a soul and a mortal body. But the tests he must face to earn these things are impossible. And along the way Ash learns something that changes everything. A truth that challenges his darkest beliefs and shows him that, sometimes, it takes more than courage to make the ultimate sacrifice.
The final book in the Iron Fey series. Wow, what a whirlwind. Though there are in-between books and another series with Ethan, the original is completed with The Iron Knight. Julie Kagawa gave the readers exactly what they wanted: the fight for a happy ending.
Readers are well aware that Prince Ash has a dark and stormy history. He was cold, manipulative, feared, and worst of all, he didn't care how his actions effected others. That is, until he met Ariella, his first love. When she was harmed in a terrible accident... well, Ash got even worse. Then Meghan appeared, a simple halfling who wanted to save her little brother. She healed Ash and allowed him to become sweet, caring, and thoughtful, even if he had to give her the cold shoulder a time or two to keep her safe.
But they could never be together because of her role as the Iron Queen. Thus began the journey to the End of the World, where it is rumored that one can find a soul and become human. The Ash that readers were first introduced to would have never taken the first step of this dangerous adventure. But the Ash that we've all come to know and love commits to finishing his quest or die trying.
Not only do readers bear witness to Ash risking absolutely everything for Meghan, they watch as he realizes what it is to become human. As the reality of the situation becomes known, readers see Ash weigh his options and choose love every time. Even when a surprise twist brings Miss Ariella back into the land of Faery.
Though the plot of The Iron Knight follows Ash through his journey to become human and gain a soul, our other favorite characters are still present. Grim and Puck both play large roles where as Meghan only pops in from time to time. The bond between readers and each of these characters only strengthens with this final adventure toward happily ever after.
Rating: 4/5 Cups