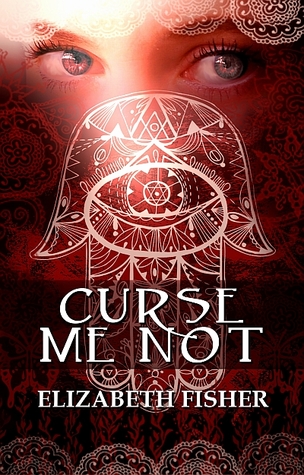 Southern unsophisticate Elzetta Swan recently gained the ability to see auras and the more lucrative ability to clean revenge curses from those auras. Embracing the gift faster than grass through a goose, she's about to finish her first year as a licensed "bodywasher" with a trendy new lifestyle and a countrified inner child that's skipping all the way to the bank.
Suddenly a routine cleansing turns ugly, leaving Elzetta to suspect a professional invoker has come to town — one who's hooked on the rush of setting particularly nasty curses. If that wasn't bad enough, the invoker may be visiting at the invitation of a mysterious local with a malicious hard-on for revenge.
As Elzetta attempts to track down the invoker as well as the source of rage feeding the invoker's addiction, she must confront threats to both her new life and the hallelujah hankering she's formed for the reluctant — and way too sexy — urban white knight who has crossed her path. Will those confrontations end up creating in Elzetta a vengeful rage all her own?
Elizabeth Fisher writes a fun and mysterious Southern tale of what happens when revenge can be served a curse, as long as the money's there, in her novel Curse Me Not. In the book, the world is aware of auras, curses, and what that entails. There are even laws against invoking a curse and praise for bodywashers, who are the only ones with the ability to erase them.
Elzetta Swan is Knoxville, Tennessee's resident bodywasher. Menopausal Miss Swan is a skilled aura cleanser, though she only has one year of experience. With her sassy nature and open heart, readers will love her. She's a very giving character who enjoys helping people rid their auras of curses. She also likes the chic lifestyle it allows her to have after growing up in a small town broker than broke. Elzetta is a little indulgent and she can even be slightly judgmental, but those qualities help her seem realistic to readers. The honest character qualities will further help readers connect with Elzetta.
The plot is intriguing from the word 'go.' After Elzetta discovers that a major curse invoker is in town, she runs to the police wanting to help them stop the criminal. This leads to her meeting Cal, sexy police detective. As they try to track down the elusive Claude Book, they stumble into bed together. Things get a bit complicated from here, but it's amusing, fun, and the focus on the bad guy isn't lost in the lust, which is always a good thing. I was a bit disappointed in the ending, however. Fisher leaves it a open for a bit of reader interpretation/decision making as to the relationship with Cal and Elzetta, as well as the after-effects of the major curse on another character's family. The way characters react after the story is just as important as how they act during it -- both reveal a lot about their personalities. I feel like another chapter would have helped me solidify the character relationships that had formed throughout the novel, but instead I'm left with a feeling of uncertainty.
Rating: 3/5 Cups