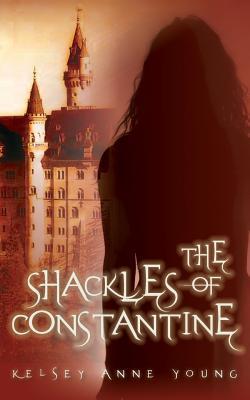 In a world brimming with dark magic, talented students are being called upon from far and wide to fight to the death, or earn themselves the title of a warrior, at the greatest institution the Illysium knows: Constantine Academy. As Jade Orwell struggles to reconcile with the discovery of her father's secret past and sudden disappearance, she finds herself torn from one world and plunged into another...with secrets even darker.
Soon, rumors begin to swirl that the founder of Constantine Academy may still be alive, and the very fabric of authority, the Oculus, threatens to unravel. The Oculus races to silence such notions, but the longer Jade stays, the deeper she entangles herself in the cunning snare of lies being woven behind the scenes at Constantine Academy. When she finally uncovers the strength of her own magic, Jade realizes all too late what her father was trying to protect her from: Attention.
In this elite world of magic and mystery, Jade will find intrigue, betrayal and the enduring strength of friendship. With her classmates Matt and Aaron, and her roommates, Justine and Camilla, Jade moves to take action against the threats that imperil their school. As their lives hang in the balance, Jade is forced to question how much she is willing to risk for the sake of avenging her father's untimely disappearance.
The Shackles of Constantine by Kelsey Young shows how a safe haven can quickly turn to a nightmare when a threat from the past appears. Constantine Academy is a school that teaches those with pure blood and promise to wield magic and power to protect the world. A world that is a lot bigger than humans could ever imagine.
Jade Orwell is a tough, quick to anger, misunderstood teenage girl. She finds herself in the principal's office quite often. That is until she is expelled. When she finds herself admitted into the Constantine Academy (after her father disappears and she kills a demon as an entrance exam), Jade hopes that the school will lend her safety while teaching her how to find her father. Jade has a good heart, is very loyal, and pretty brave for a fifteen year old. Her circumstances are a little difficult to relate to but she's a likeable character. Readers will connect with Jade empathetically through her fear of a new place and the sudden disappearance of her father. However, when first introduced, Jade was presented as a fighter and troublemaker, but when she gets to Constantine Academy that doesn't really seem to apply any longer. (She does get into trouble but it's of a different sort.) Her traits are a little inconsistent and I couldn't help but be bothered by it. It's hard to connect with someone who's traits are in flux.
The plot of the novel begins with Jade being ejected from school due to fighting. To help her, and protect her, Jade's father sends her to live with her Aunt for a while. Then Jade discovers that there are people coming after her father. Before he's captured, he begins to tell Jade about Constantine, but never gets to finish. A demon appears and somehow Jade manages to kill it. In doing so, she is accepted into Constantine Academy. But not everything is as it appears at the Academy. Jade is suddenly hiding her identity, lying, and trying to stay on top of her studies.
I was a bit disappointed with Jade's "plan" to find her father. The entire book doesn't involve any searching, questions, requests for help or anything until the last couple of chapters. The plot kind of evolves into a witch hunt for "tainted" students. The why and how are a bit confusing, though it seems that the original Constantine has come back from the dead to do something... maybe seek revenge? She was locked in a tower basement and murdered... just for liking humans. Apparently a bad thing. The other problem I had with the book was the timeline. Some situations, events, and consequences didn't seem to line up with the described passing of time. Regardless, the story is creative and entertaining, even if the plot is a little muddy. I am still intrigued as to what the second book will hold.
Rating: 2.5/5 Cups