To play along, just answer the following three (3) questions…
• What are you currently reading?
• What did you recently finish reading?
• What do you think you'll read next?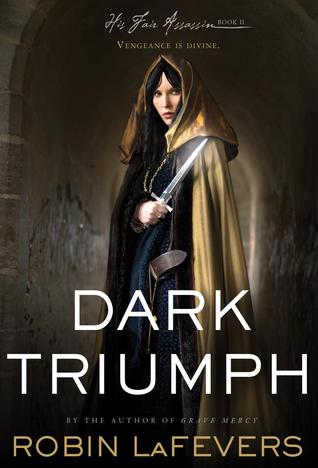 01. Currently Reading:
Eve Brenner: Zombie Agent
by A. Giacomi. The sequel to Zombie Girl, Eve has volunteered to be studied in hopes of a cure for the Azrael virus. As a thank you, the CSIS agrees to train her so that she can participate in field work. As long as she doesn't eat anybody...
02. Recently Finished:
Dark Triumph
by Robin LaFevers. Gah, how much I love this series. This second installment focused on Sybella and her rescue of the Beast of Waroch. With secrets revealed, love recognized, and revenge.
03. Reading Next:
Candy and the Cankersaur
by Jason Sandberg. Throwing in a children's book to keep you folks on your toes!