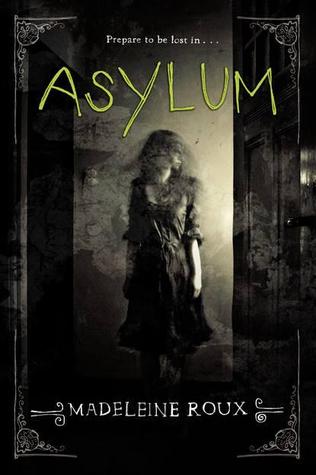 For sixteen-year-old Dan Crawford, New Hampshire College Prep is more than a summer program—it's a lifeline. An outcast at his high school, Dan is excited to finally make some friends in his last summer before college. But when he arrives at the program, Dan learns that his dorm for the summer used to be a sanatorium, more commonly known as an asylum. And not just any asylum—a last resort for the criminally insane.
As Dan and his new friends, Abby and Jordan, explore the hidden recesses of their creepy summer home, they soon discover it's no coincidence that the three of them ended up here. Because the asylum holds the key to a terrifying past. And there are some secrets that refuse to stay buried.
Featuring found photos of unsettling history and real abandoned asylums and filled with chilling mystery and page-turning suspense, Madeleine Roux's teen debut, Asylum, is a horror story that treads the line between genius and insanity.
The history of New Hampshire College will invite readers into the haunted halls to study for a summer college prep course in Madeleine Roux's novel, Asylum. When Dan discovers that his summer dorm was once the background for highly immoral experimental procedures for the criminally insane, he starts to wonder what could still be hiding in the shadows and the off-limits office.
Daniel Crawford cannot wait to go to college. He's intrigued by history and psychology, always studying and sitting alone at the lunch table. When the prep course at NHC begins, he's filled with excitement allowing us learning nerds to connect with Dan right off the bat. Nothing like the empty pages of a new notebook, am I right? While Daniel enjoys education, he is also interested in toeing the line of rules and regulations. But a little adventure isn't always a good thing. No matter, Dan is actually a pretty brave kid (especially when trying to impress a girl) but he's also kind of creepy at times. Like when he blacks out and someone ends up hurt... or when he tries on a reportedly insane psychiatrist's spectacles. The good and the bad really balance out in Daniel as he tries to be less awkward and more open, which lets readers connect with him even more.
The plot of Asylum is basic while simultaneously frightening. At first, with the photographs and such, I thought it would be comparable to Ransom Riggs' Peculiar Children novels. However, that is not the case. Daniel discovers that his dorm, Brookline, once housed the criminally insane. While there, the inmates were subjected to inhumane experiments to cure them. Daniel and two friends decide to dig in to the secrets of the Asylum around the same time that people start dying. One patient sticks out the most: The Sculptor, who would kill and then pose his victims as if they were still alive. With Daniel blacking out and losing blocks of time, he begins to think he's going insane but he hopes to catch the murderer instead of being him.
Though Asylum is a young adult novel, I would advise caution with this book. It isn't as brutal and gruesome as it could be, but it is quite creepy. I was creeped out enough not to read it before bed. Even with the warning, Asylum was an interesting, entertaining, murder mystery that I struggled to put down. I even took it on errands with me just in case I found myself with a few precious moments of down time. I'm definitely looking forward to book two.
Rating: 3.5/5 Cups