Teaser Tuesdays is a weekly bookish meme, hosted by MizB of A Daily Rhythm. Anyone can play along! Just do the following:
• Grab your current read
• Open to a random page
• Share two (2) "teaser" sentences from somewhere on that page
• BE CAREFUL NOT TO INCLUDE SPOILERS! (make sure that what you share doesn't give too much away! You don't want to ruin the book for others!)
• Share the title & author, too, so that other TT participants can add the book to their TBR Lists if they like your teasers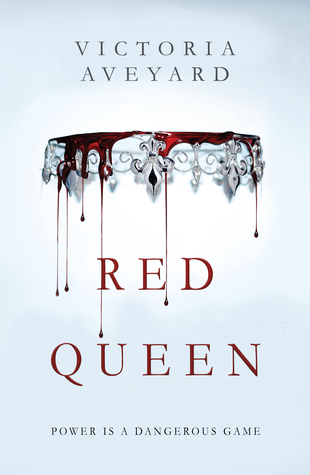 Red Queen
(p.30)
- Victoria Aveyard
"Wrists," he sighs, already bored with us.
For a moment, I'm puzzled, but Gisa sticks out her right hand without a thought. I follow the gesture, pointing my arm at the officer. He slaps a pair of red bands around our wrists. The circles shrink until they're tight as shackles--there's no removing these things on our own.