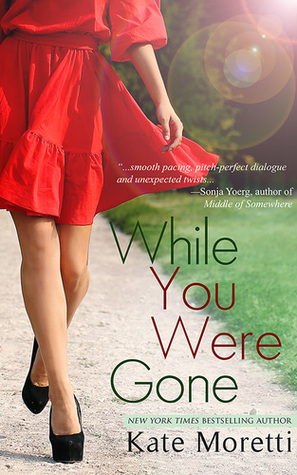 Synopsis
:
Despite Karen Caughee's intense focus on her music, her life is drifting out of its lane. Her alcoholic mother keeps calling from bars for early-morning rides, her boyfriend doesn't think she gets him, and that Toronto Symphony Orchestra position she applied for ends up going to her friend, Amy. By chance, she meets American Greg Randolf just before she's in a car accident. He pulls her from the wreckage, but after major surgery, her recovery is slow. Without her music, her life's pursuit, Karen is pushed further adrift.
Greg stays by her side while she heals, and he sees her every time he's in Toronto for work. Without any other support or friendship in her life, Karen craves his enthusiastic attention, and their friendship deepens to love. Though she's fallen hard for him, he doesn't share everything with her. In one heartrending moment, Karen's life comes to a crossroads, and she must face the full truth about who Greg is, and about who she has become.
Review
(Contains Spoilers)
:
While You Were Gone
is a stand alone novella based on the characters from
Thought I Knew You
by Kate Moretti. However, this novella raised so many questions for me as a reader not familiar with the original story. The story reads more like a prequel than a stand alone companion novel. Though I do believe that it could have been stand alone if it were a bit longer and focused more on what happened to Karen after Greg.
Karen Caughee is the main character in this novella and the story is told from her point of view. Within the span of a single day, Karen loses nearly everything: her boyfriend, her job, and her mobility. Sympathetically, I felt an immediate connection to Karen. She was down on her luck and I thought that the journey of rebuilding her life was both entertaining and emotionally inspiring. I was definitely rooting for Karen as she searched for happiness. When Karen discovers that Greg has a wife and family in the United States, the happiness Karen found is shattered and she finds herself once again starting over. This is where I thought the depth of the novella would be. I wanted to see Karen overcome this second round of heartbreak. Instead, the novella jumped ahead two years. Is this break where the novel Thought I Knew You takes place? Then suddenly, Karen is engaged and has a son. I was totally thrown for a loop. I felt like I was given a raw deal. I enjoyed reading the first part and then when the situation thickens, I don't even get to experience it. This was quite a bit unsatisfying. Mainly because I did feel a connection to Karen as I'm sure other readers will.
The plot began well enough. Karen, a violinist, loses her boyfriend, fails her audition, and then is in an accident which leaves her immobile for weeks. Greg, a bystander who pulled her from a burning vehicle, takes care of Karen during which a relationship forms. Happiness ensues while Karen begins to rebuild her life. Then she discovers he's married. Soon after, the novella ends leaving so many unanswered questions. What happens after Greg awakens from a coma that Karen knew nothing about? Does he ever learn that he and Karen had a son? What does her new fiance, Cal, think about all of this? When did Karen and Cal fall in love? Is her mother still struggling with alcoholism or has she stayed sober? These seemingly never ending questions are the main reason I wonder if Moretti is going to use this as a prequel instead of it remaining a 'stand-alone' novella like she claims in the foreword. The connection readers feel to Karen will be an important foundation if there is another book focusing on this. And if that book is
Thought I Knew You
... well, then I would have to say that reading that book is a definite prerequisite for this novella.
Rating: 2.5/5 Cups
Meet the Author
:
Kate Moretti lives in Pennsylvania with her husband, two kids, and a dog. She's worked in the pharmaceutical industry for ten years as a scientist, and has been an avid fiction reader her entire life.
She enjoys traveling and cooking, although with two kids, a day job, and writing, she doesn't get to do those things as much as she'd like.
Her lifelong dream is to buy an old house with a secret passageway.