To play along, just answer the following three (3) questions…
• What are you currently reading?
• What did you recently finish reading?
• What do you think you'll read next?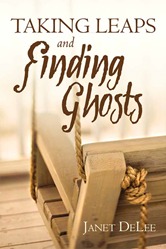 01. Currently Reading:
The Family Divided
by Anne Allen. Starting the fourth book of the Guernsey series today! Family secrets can lead to innocence or guilt and, not to mention, inheritance.
02. Recently Finished:
Taking Leaps and Finding Ghosts
by Janet DeLee. Fun novel about a group of people who all want to lead an ideal life with a bit of supernatural spooks. Review will be posted soon!
03. Reading Next:
Sonnets
by Charles Gerard Timm. I'm going to switch it up a bit this coming week and enjoy a poetry collection.