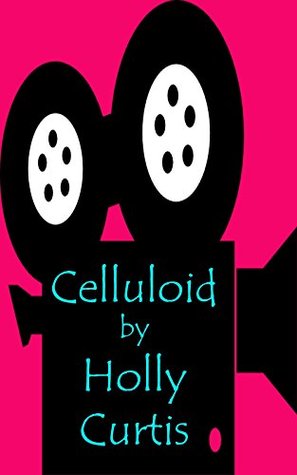 Jimmy Clifford is a thirty-year-old movie addict and film memorabilia shop owner. He is also very fed up. He is fed up with his best friend Oswald's stupid, made-up card games, his drug dealer Pluto's novelty drugs are losing their novelty and his anti-depressants don't appear to be working anymore.

But when he discovers that the Crypt – a local, independent cinema that he regards as his 'spiritual home' – is to be demolished, he feels compelled to act. Getting together with his friends and a fellow shop owner they decide upon an idea – there will be a 'Save the Crypt' cabaret night (featuring local performers) to highlight the situation and raise money in the process.

All Jimmy has to do for his part is get out and find seven acts in two months – not so easy when you're an agoraphobic and you're up against giant egos and a psychotic property developer.
Celluloid, a shop on Lion's Hill. Lion's Hill, a road lined with unique bursts of life that form a community. A community that fights for its own. A community threatened by the power of money and modernization. Holly Curtis writes of one man's dedication to keeping the antiquity of Lion's Hill intact in the novel, Celluloid, named for the shop he owns.
Jimmy Clifford is the sole owner of Celluloid, obvious movie lover, who is anxiety-ridden. After his love affair ended three years ago, Jimmy slowly receded into his comfort zone that is Lion's Hill. He toyed with drugs and alcohol and games he could never win. Jimmy became a sort of hermit, only feeling alive when he went to see a film at The Crypt. It was his escape back into life. When it's threatened, Jimmy feels he must fight for its survival. At the beginning of this novel, readers will see a man so afraid of life that he refuses to live his own. He watches movies, falling into them, forming friendships with the characters, quoting them to keep them alive, as he runs his DVD rental and movie memorabilia shop.
Then the news hits him and Jimmy can't just let The Crypt slip away. And suddenly, there's a spark of purpose. A spark promising transformation. With the help of his brother and best friends, Jimmy decides to organize an event to save the old theater. With each act booked, each glimmer of hope, Jimmy opens up a little more. He moves back to his old self. Readers will enjoy watching Jimmy inspire others to join together to save a business within their community while also feeling that inspiration themselves.
The plot of Celluloid introduces Jimmy and his ragtag band of friends, creating an initial connection with humor and the desire to understand the group. After this brief introduction, news of The Crypt's demise spreads quickly. In order to raise money and awareness for the theater, in order to breath new life into it, Jimmy decides to put together a cabaret, a variety show. With only a few weeks to get everything in order, Jimmy dives in with his anxiety high and his friends close. The writing style of Holly Curtis is refreshingly direct, slightly humorous, and impeccably detailed. Though I wouldn't say this book is for everyone, as it does involve cursing and drug use, it is an entertaining read that will allow readers to cheer for the underdog as he battles modernization and more.