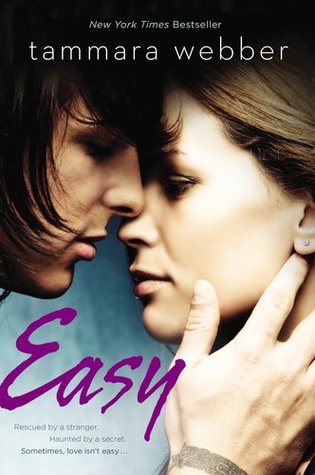 When Jacqueline follows her longtime boyfriend to the college of his choice, the last thing she expects is a breakup two months into sophomore year. After two weeks in shock, she wakes up to her new reality: she's single, attending a state university instead of a music conservatory, ignored by her former circle of friends, and failing a class for the first time in her life.

Leaving a party alone, Jacqueline is assaulted by her ex's frat brother. Rescued by a stranger who seems to be in the right place at the right time, she wants nothing more than to forget the attack and that night - but her savior, Lucas, sits on the back row of her econ class, sketching in a notebook and staring at her. Her friends nominate him to be the perfect rebound.

When her attacker turns stalker, Jacqueline has a choice: crumple in defeat or learn to fight back. Lucas remains protective, but he's hiding secrets of his own. Suddenly appearances are everything, and knowing who to trust is anything but easy.
I devoured Easy by Tammara Webber! With a dangerous, dark, and dreamy male lead, how could I not finish this book in less than 24 hours? Webber drags readers into this story of love, trust, and claiming your inner strength.
Jacqueline is the main character in this novel, though Lucas also plays an important role. The story is told from Jacqueline's perspective and it works perfectly for this book. Jacqueline is an open-hearted young woman, nineteen years old, and a little naïve. She studies music and plays the upright bass, which I've always loved (being an orchestra nerd myself.) Readers will immediately connect with Jacqueline's character through very intense circumstances. During the beginning, Jacqueline is the victim of an attempted rape. Witnessing her struggle through this traumatic event will undoubtedly place readers in her corner. This kickstarts the growth that she undergoes throughout this story. Jacqueline learns to connect with her inner strength and how to become a survivor. She's a character that earns her respect and stands up for herself. I loved her character because even though she was frightened, terrified, unsure of herself --- she fought back. And with the current statistics... fighting back is important.
Now a little about Lucas, because he's adorable and his role is so important. Lucas happens to witness the attempted rape of Jacqueline. If not for Lucas and his vital fighting skills, the guy may have succeeded and this would have been a whole different book. Lucas is described as the bad boy... which we all love (haha), but he has a heart of gold. He's reserved, studious, intelligent, strong, and respectful. His character is so easy to fall in love with, even with the secrets. Hell, especially with the secrets! Readers will lose themselves in his crystal blue eyes and tattooed arms.
The plot of Easy is anything but simple. Jacqueline is saved from an attempted rape by Lucas and struggles to stay strong in the face of her attacker. When she learns that Lucas is in her Econ class, her and her friends decide to begin Operation Bad Boy Phase, which is supposed to help Jacqueline get over her ex, Kennedy. Meanwhile, because of her break-up Jacqueline is falling behind in her Econ class and is recommended to the class tutor - Landon. Through e-mail the two connect with a little harmless flirtation. Spoiler ahead --- I thought it was a little too obvious that Landon and Lucas were the same person, though I was ecstatic when it turned out to be true. Jacqueline begins to fall for Lucas, but her attacker hasn't given up. He starts spreading rumors about how they've been hooking up which shatters her reputation and it's apparent that he's not going to give up until he gets what he wants. This storyline was so intense and consuming that I couldn't stop reading. I didn't even want to stop reading. Though I wouldn't recommend this book to everyone because of the curse words, this novel does indeed show that speaking up about rape is a serious thing that must be done. And self defense classes are always a good idea.