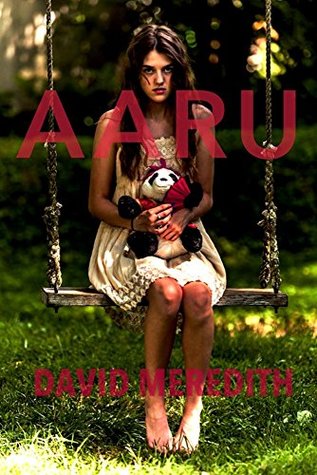 Rose is dying. Her body is wasted and skeletal. She is too sick and weak to move. Every day is an agony and her only hope is that death will find her swiftly before the pain grows too great to bear.
She is sixteen years old.
Rose has made peace with her fate, but her younger sister, Koren, certainly has not. Though all hope appears lost Koren convinces Rose to make one final attempt at saving her life after a mysterious man in a white lab coat approaches their family about an unorthodox and experimental procedure. A copy of Rose's radiant mind is uploaded to a massive supercomputer called Aaru – a virtual paradise where the great and the righteous might live forever in an arcadian world free from pain, illness, and death. Elysian Industries is set to begin offering the service to those who can afford it and hires Koren to be their spokes-model.
Within a matter of weeks, the sisters' faces are nationally ubiquitous, but they soon discover that neither celebrity nor immortality is as utopian as they think. Not everyone is pleased with the idea of life everlasting for sale.
What unfolds is a whirlwind of controversy, sabotage, obsession, and danger. Rose and Koren must struggle to find meaning in their chaotic new lives and at the same time hold true to each other as Aaru challenges all they ever knew about life, love, and death and everything they thought they really believed.
Aaru by David Meredith explores a possibility in the ever-expanding technological world that could eradicate the idea of death from the world. Yet, the way that people will view this advancement, good or evil, is up for debate.
Koren and Rose Johnson are sisters and the main characters of this book. Rose is dying of leukemia, but she's been selected to participate as one of the first minds to be uploaded to Aaru, a new virtual world where the dead can go on living. While Rose is still in the hospital, she's very weak and can hardly speak. Readers will form a sympathetic connection with her as her suffering continues. When she's relocated to Aaru, readers will come to see a new version of Rose: a strong and healthy young girl who lets her imagination run wild. After Rose's death, Koren falls into a deep depression. At thirteen years old, her older sister is the first family member she's lost to death. Koren goes through an appropriate and intense mourning period, but then when she learns that Rose is still 'alive' in the world of Aaru, her emotional turmoil ends. However, when Koren becomes a spokesperson for Elysian Industries, she becomes incredibly busy and famous as she works nonstop to promote Aaru.
Both Rose and Koren are relatively likeable characters. The fact that both of these main characters are teenagers brings out the caring nature of the reader. And when both of them are threatened by a tech-savvy stalker, readers start to worry if Rose and Koren are going to survive this book.
The plot of the book revolves all around Aaru and the Johnson sisters. It gives the reader flashes of the world inside Aaru and Koren's job working as a spokesperson for the company. Though, to add a little controversy to the mix there is also a character (government official) who objects to the program of Aaru and the previously mentioned stalker. The Magic Man, as the stalker like to call himself, believes that Koren is meant to be his, as he becomes more and more obsessed with her. He even devises a plan that involves Rose to bring Koren closer to him. This really ups the ante of the novel and echoes the fear that many people have about computer privacy.
I enjoyed reading this book as it was unlike anything I have ever read before. Though at times I struggled to really get into it. The last four chapters were definitely entertaining as everything came to a climax, but the discussion of Aaru and the tech jargon that appeared sometimes threw me off. I would recommend this novel to lovers of science fiction who enjoy a little danger.
Rating: 3/5 Cups